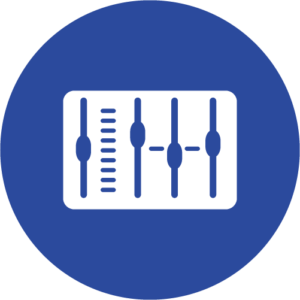 Technical Finger - Music Producer
Big Beats & Big Bass
Technical Finger has a music studio in Folkestone, Kent. Seaview Studio is where he currently works his magic along with his partner in life and crime, Sophia Stutchbury. The two of them have been working together on their individual creations as well as supporting other artists develop their own songs and tracks. This musical power couple also team up with wizard guitarist, Colin Weir, releasing music and tearing up festivals and gigs under the guise of Sophia Syndicate.
Click on the links below to get a feeling for the flavour. Technical Finger's music production is compelling, individual and draws on over 20 years experience of producing music, DJing on the club circuit and collaborating with artists across the music industry. A Junglist at heart, he also has the chameleon capability to adapt his music production style to any genre. Whilst he creates many tracks working solo, working with musicians and songwriters in the studio to develop their material into a finished article is where Technical Finger truly excels.
At his music studio in Folkestone, he works with artists in various genres of music, from Hip Hop to Pop to Country to Rock and, of course, Dance music genres. Folkestone's culturally rich and talented music scene is already feeling the benefit of having this cutting edge music producer on it's doorstep and the Folkestone music community has welcomed him, Sophia and Seaview Studio with open arms!
Don't forget to like the Technical Finger Facebook page and subscribe to Technical Finger's YouTube channel
For enquiries, contact or email: info@technicalfinger.co.uk